Meet the Legendary Ice Dragons

WINTER BIOME
PET
SKILL
TYPE


BIOME

HOW TO TAME AN ICE DRAGON?
The Ice Dragon is a Dragon Ice Pet type and only appears in the winter biome. To make it appear, you have to defeat the Giant Ice Dragon on his rock.
The Ice Dragon can send an icy blast that can freeze and propel all enemies.
THE BABY ICE DRAGON

Reloading

Player Damage

Damage Over Time
20s
5
1

Animal Damage

Damage Over Time

Building Damage
10
3
4

Damage Over Time

Speed Bonus
2
-20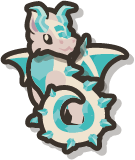 THE ICE DRAGON

Reloading

Player Damage

Damage Over Time
18s
7
2

Animal Damage

Damage Over Time

Building Damage
14
4
8

Damage Over Time

Speed Bonus
3
-65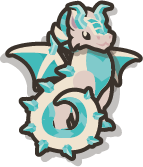 THE BOSS ICE DRAGON

Reloading

Player Damage

Damage Over Time
16s
9
2

Animal Damage

Damage Over Time

Building Damage
18
5
12

Damage Over Time

Speed Bonus
4
-80
22 January 2023